Hard Disk Recovery
Hard Drive cannot be accessed

Virus / Malware Infections

Clicking/Knocking sounds (damaged heads)

Seized Motor

Damaged controller board (PCB)

Hard Drive not detected in BIOS

Computer Clicking or Clunking Sounds

Scratching or grinding Sounds

Hard Drive not powering on at all

Hard Drive Not spinning

Freezing or locking up the computer

Corrupted partition / File System


Deletion of Data from HDD




Bad Sectors on Disk.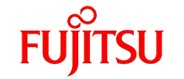 Here are some of the major global Hard drive and storage companies which we perform data recovery work on. If you have a faulty drive and need that data from it call us and we will do out absolute best to get a successful outcome on your case.